Rancho Mission Viejo Update
When the new year rolls around, many of us will be filled with optimism and will self-impose new goals that may or may not be fulfilled. For some of us it will be to make ourselves better, whether that be at work, school, or in general. Our family at Evolution Swim Academy will have a new year's resolution like one we have never had in the past. It will be to see our new swim center in Rancho Mission Viejo come to life.
We have received our permits and have cleared all of the hurdles that come prior to building the first block of our new swim center. I've learned so much about this process, things that I did not learn in 2014 when we put the finishing touches on our Mission Viejo swim center. Most of what I learned this year centered around patience and understanding. What should've taken 3 months to complete, the permit process, took 9 months. Financing this swim center was also a bit tricky because no one is "virus" proof and lending institutions want to be compassionate, but they also want to be assured that you will be there when this is all over. We also have a landlord who has also had to learn patience over these past few months. Above all, our members have been rock stars throughout this process. This swim center was promised for Fall of 2020 and will now be delivered April of 2021. For those members that have moved forward and joined our Founder's Club, even in the face of adversity, thank you for your trust and support. I am grateful for you.
So, with all of the financials, permitting, and landlord dealings behind us, the fun is about to begin. Our general contractor will mobilize during the holidays and will be ready to break ground come January 4th. Our Founder's Club will continue to grow, and we will launch a campaign to reward our most committed families. The campaign will go like this. If you refer three families, your Founder's Club membership is FREE. Regardless if you have already paid for your membership*. Expect more on this after the 1st of the year but start thinking about who may benefit from our lessons and save $199.00 in the process.
Happy Holidays everybody and I look forward to being in touch.
Sincerely,
Felipe Delgado
*We will credit your payment for future lessons.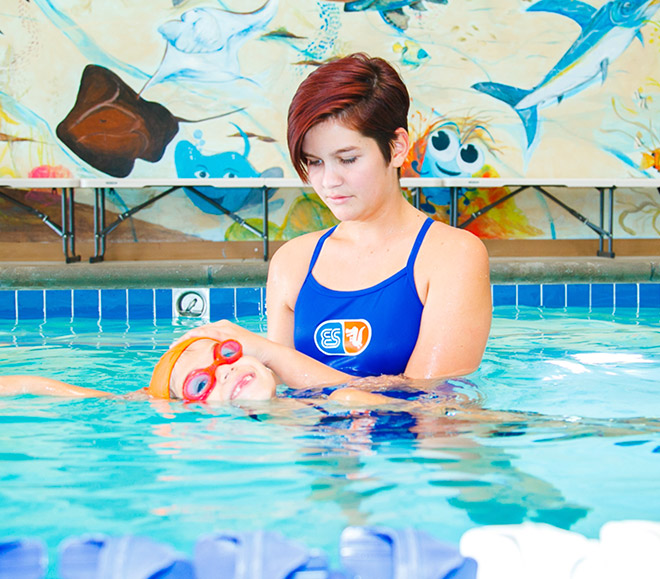 Employee Highlight
Meet Laela!
Laela has been a part of the ESA team for almost 4 years. Her dedication and passion for her students can be seen on a daily basis, plus she gives the best cannon balls! She is driven by her passion for teaching and so enjoys seeing her students progress and gain confidence. Outside of the pool she is a full time student attending Loyola University Chicago. She's studying early childhood special education and occupational therapy and hopes to make a career out of working with special needs kids. This year she's completing school online due to the pandemic, lucky us, but her goal is to move back to Chicago in the coming year. She wants to gain her independence and be able to support herself in her very own first apartment. When she's not busy teaching swim or going to school, Laela loves to do art. She enjoys painting and drawing, as well as digital art and graphic design. She's great at bringing that creativity into her teaching and her swimmers are better for it!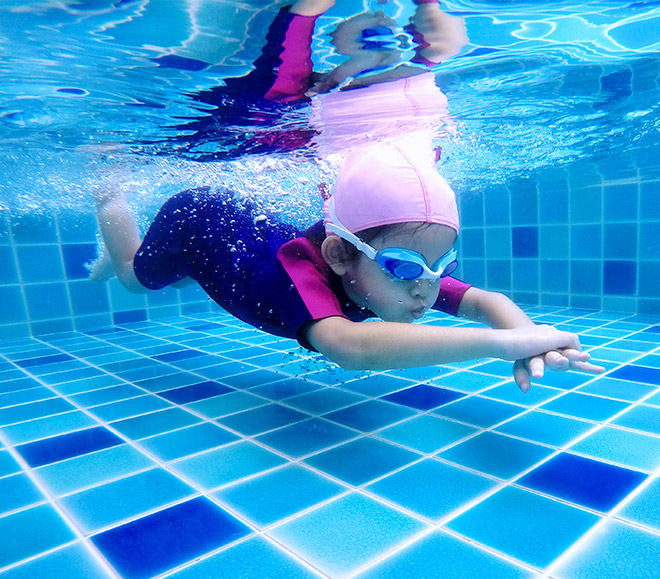 Level Highlight
Swim Stars 1 (SS1) is the introductory level to the 4 primary strokes of competitive swim. There are a total of 3 levels within the Swim Stars curriculum. They will build upon a stroke they already know while being introduced and taught a new stroke.
In the SS1 level, swimmers refine their freestyle with bilateral side breathing that they learned in Starfish 5. They are taught the proper techniques of backstroke beginning with body position and rotation, arm rotation and kicking. During the teaching of both strokes, an emphasis is placed on kicking properly with and without fins. Once a general knowledge of both strokes are present, a student can graduate on to Swim Stars 2 (SS2).
In SS2, students are refine their freestyle and backstroke while being taught breaststroke.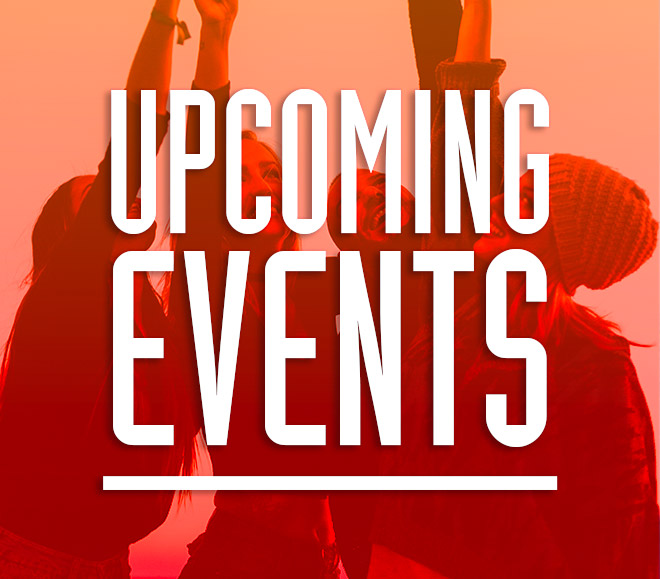 January Events
Upcoming Grand Opening & Founders Club

Enroll in one lesson a week and get a second lesson for $100 a month! Valid for January and February.

Make a donation to support our Hope Floats swim lesson scholarship fund. Through Valentine's Day we will post a heart with your name on it all along our walls in the facility, to rejoice in the name of water safety. Hope Floats foundation is a 501.c.3 non-profit organization whose mission is to partner with swim schools across the country to save lives by providing scholarships and tuition assistance to underprivileged children who might not otherwise afford swim lessons.
Join us in creating vast walls of love and opportunities for growth.
Hope Floats: Swim It Forward.
Check Us Out in Your Neighborhood Magazine
Roots & Wings
Wrangler Living
Ladera Neighbors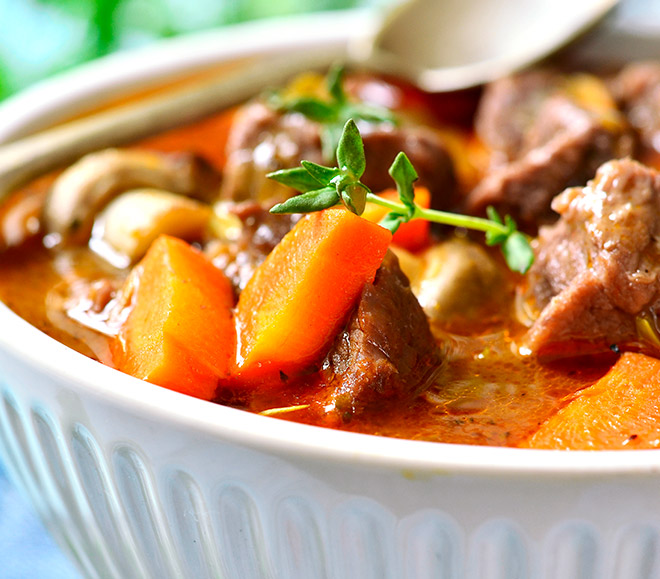 Slow-Cooker Beef Stew
TOTAL TIME: Prep: 25 min. Cook: 7 hoursYIELD: 8 servings (2 quarts).
Ingredients:
1-1/2 pounds potatoes, peeled and cubed
6 medium carrots, cut into 1-inch lengths
1 medium onion, coarsely chopped
3 celery ribs, coarsely chopped
3 tablespoons all-purpose flour
1-1/2 pounds beef stew meat, cut into 1-inch cubes
3 tablespoons canola oil
1 can (14-1/2 ounces) diced tomatoes, undrained
1 can (14-1/2 ounces) beef broth
1 teaspoon ground mustard
1/2 teaspoon salt
1/2 teaspoon pepper
1/2 teaspoon dried thyme
1/2 teaspoon browning sauce, optional
Minced fresh thyme
Directions
Layer the potatoes, carrots, onion and celery in a 5-qt. slow cooker. Place flour in a large shallow dish. Add stew meat; turn to coat evenly. In a large skillet, brown meat in oil in batches. Place over vegetables.
In a large bowl, combine the tomatoes, broth, mustard, salt, pepper, thyme and, if desired, browning sauce. Pour over beef. Cover and cook on low for 7-8 hours, or until the meat and vegetables are tender. If desired, sprinkle with fresh thyme before serving.