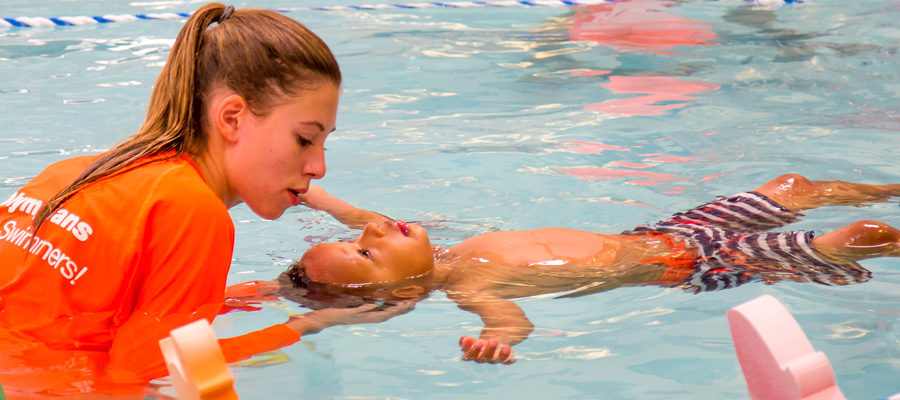 ---
---
---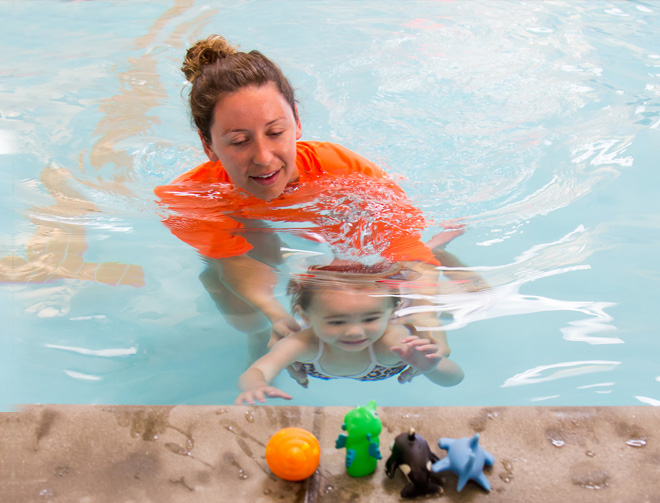 ---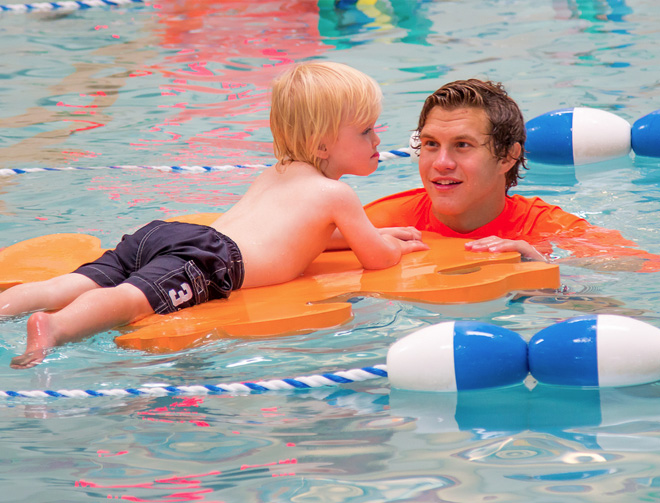 ---
---
About The Program
Evolution Swim Academy offers 9 learning levels within our swim lesson curriculum. We offer four swim safety learning levels, one development learning level and four stroke-technique learning levels. When your child has successfully completed all lesson plans, you can be assured that he/she will be a safer swimmer and will have a basic understanding of the four major strokes in the sport of swimming. We not only create safer swimmers, we also create smarter swimmers who have a healthy respect for all bodies of water that surround us in Orange County.
Children learn best through repetition.  You will notice that our curriculum lesson plans repeat themselves until we feel that our students have mastered the skills necessary to move up to the next learning level.  This will assure that our students retain the skills learned.  The natural progression in our curriculum will also make it easier for our students to transition to the next learning level.
As your child progresses through the Evolution Swim Academy curriculum, you will notice your child start to develop confidence in his/her ability to safely navigate through the water.  Your child will evolve into a smarter, safer swimmer and will be able to enjoy the beautiful beaches, lakes and pools that surround us in Orange County.
We offer swim lessons throughout Orange County so we are bound to be less than a 15 minute drive from your home. The time to start is now and the place to learn is Evolution Swim Academy.
Parent and Me (Water Bugs I & Water Bugs II)
Safety Group Lessons (Starfish 2 – 4)
Stroke Group Lessons (Goldfish, Seahorse, Sea Lion, Stingray, Dolphin)
Semi-Private Lessons (Starfish 1)
Accelerator Lessons
Accelerator Lessons: 1:1 ratio (student/instructor). The Accelerator Course is for students needing to acclimate to semi-private lessons, group lessons or Parent & Me lessons in a private lesson format. The Accelerator Course is designed to get the most timid and fearful of students to participate in lessons quickly. Students will participate in 15 minute lessons, for 5 consecutive days, with the objective of overall comfort in and under the water.
Private Lessons *
Private lessons: 1:1 ratio (student/instructor). If you feel that your child will be better off in private lessons, please let us know. This is never required but is an option.
Please call to schedule your free level assessment or click below to create an account.
---
Click Here to Register for Mission Viejo
---
Click Here to Register for Seasonal Locations
---
Programs Available at these Locations

---