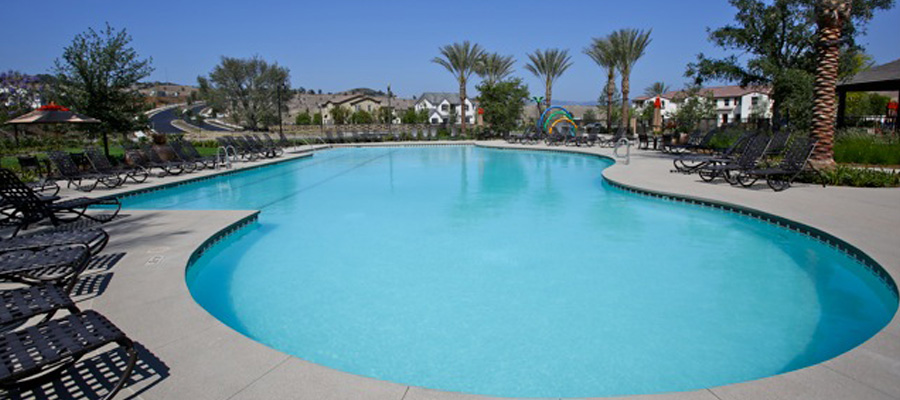 ---
---

EVOLUTION SWIM ACADEMY RANCHO MISSION VIEJO
---
---
(Ranch House Pool)
92 Sendero,
Rancho Mission Viejo, CA 92694
(949) 388-4545
---
Evolution Swim Academy will be hosting a free level evaluation for swim lessons on Saturday May 20, 2017 from 9:00-12:00 pm at The Ranch House Pool.
Your child will be in the water for 5-10 minutes with one of our instructors. Please bring a towel, swimsuit, and goggles (optional) to the evaluation. The evaluation is three part:
1. Evaluate your child for level placement
2. Schedule your child to start lessons
3. Register and provide form of payment (we accept VISA, MC and Discover. We do not accept American Express at this time)
The entire process will take approximately 30 minutes. No appointment necessary and for more information, please call us at 949-388-4545.
Welcome to Evolution Swim Academy at Rancho Mission Viejo. We are proud to partner with Rancho Mission Viejo and the Village of Sendero to bring you a complete learn-to-swim experience. We are also excited to offer your community access to Evolution Sports Academy, a summer sports camp experience and the Gators Swim Club seasonal and year-round swim team. This year, the summer sports academy, seasonal and year-round swim teams will operate out of San Juan Hills High School.
Our learn-to-swim lessons will be offered at the Ranch House Pool. Evolution Swim Academy is proud to be the official programmer for swim lessons, swim team and sports camps at Rancho Mission Viejo and the Village of Sendero and we look forward to being of service to you.
Season: The season has ended and if you would like to participate in lessons, please call our office and we can schedule a free evaluation at our Mission Viejo location.
To schedule your free evaluation for level placement, please call our office at 949.388.4545
---
Click here to register
---